Maude Khadam-Al-Jame
Associate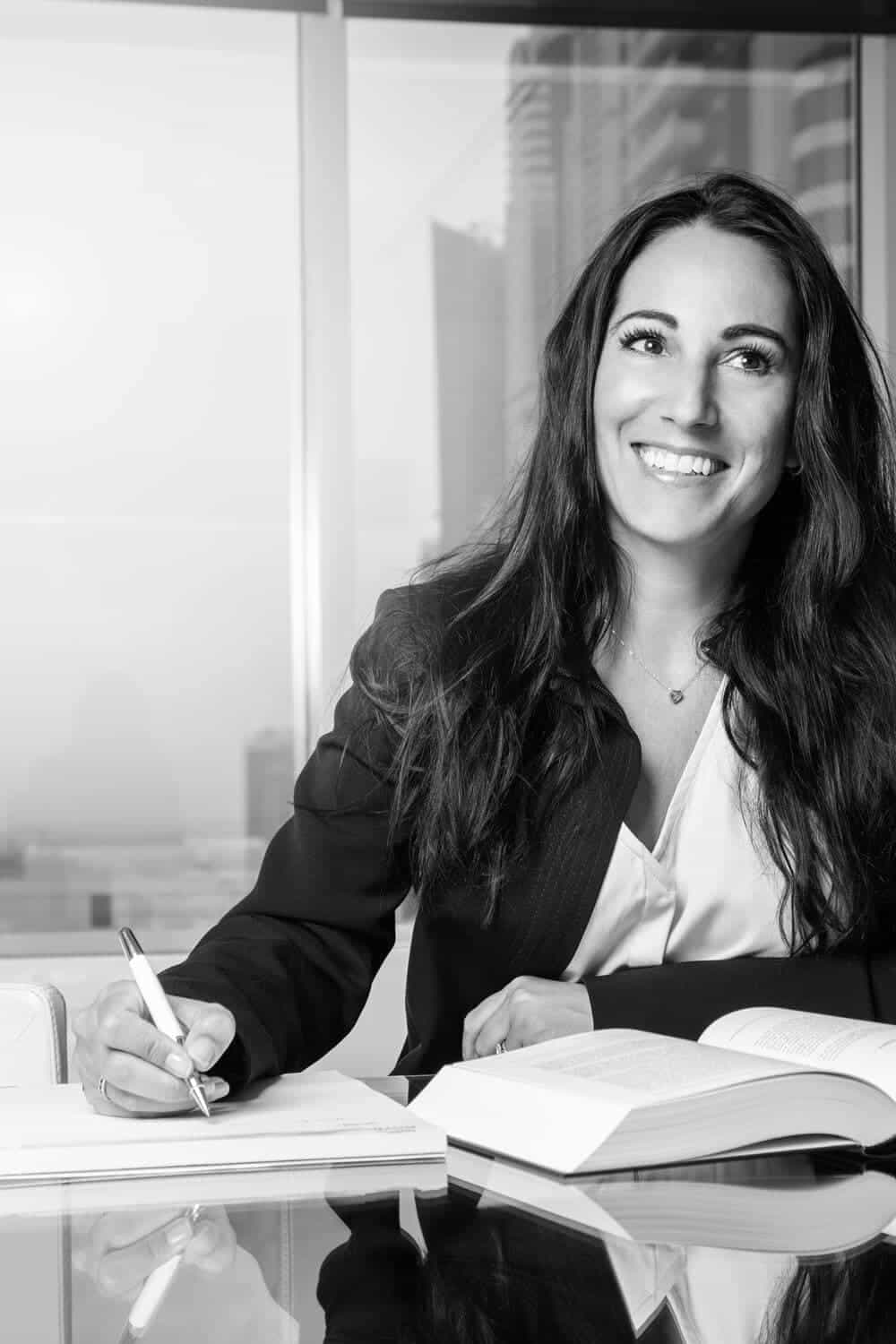 Dubai
Al Habtoor Business Tower
Office 2501, PO Box 450136
Dubai, United Arab Emirates
T. +971 (0)4 568 3100
F. +971 (0)4 422 7076
dubai@bonnard-lawson.com
Email: mk@bonnard-lawson.com
VCARD
Maude Khadam-Al-Jame is a Swiss attorney and a Senior Associate of Bonnard Lawson (Dubai Branch) where she tends to develop her main activity in serving private clients.
Ms Khadam-Al-Jame took an interest early in her carrier for real estate law. She was specialized in this area in Geneva and was asked to apply, in parallel to her work, as assistant judge at the Court of Geneva. After several years practicing at the Geneva's bar, she decided to improve her knowledge about real estate in general and did a master in this area. She started then working as a Project Manager in an important company in Geneva and leaded one of the biggest private real estate development in Geneva.
In the United Arab Emirates, Ms Khadam-Al-Jame advises individuals and families in their projects to establish in the United Arab Emirates by assisting them in every step of their relocation. Her practice implies advice in relation to all residency matters as well as employment law (for both local and DIFC contracts), real estate law (rent and acquisition of property), local matrimonial and succession consequences.
She also advises on local and international succession laws, helping families to secure the future to face as best as possible difficult situations.
Ms Khadam-Al-Jame also advises individual and corporate clients in Contract Law, including negotiating, drafting, reviewing and advising on various types of agreements and legal documents (agency agreements, employment contracts, commercial leases, service agreements, management agreements, supplier agreements, consultancy agreements, sale and purchase agreements) mainly drafted under Swiss and UAE laws.
Education
PMI, Project Manager Institute, 2018
IEI, Institut d'Etudes Immobilières, Geneva, 2008
Geneva Bar Exam, 2001
University of Geneva, Master of Laws, 1999
Admission
Admitted to the Dubai Legal Department, 2018
Admitted to the Geneva Bar, 1999 – 2008; 2018
Language
French (Native)
English
Arabic (Beginner)
Professional experience
Senior Associate, Bonnard Lawson, Geneva & Dubai, since March 2018
Project Manager, Comptoir Immobilier, 2009-2015
Assistant Judge, Geneva's Court, 2010-2012
Associate, Ming Halpérin Burger & Inaudi, Geneva, 2003 – 2008
Associate, Bonnant & Warluzel, Geneva, 2002 – 2003
Lawyer trainee, Mike Hornung, Geneva, 1999-2001
---
Practice Areas