Loïs Hainard
Partner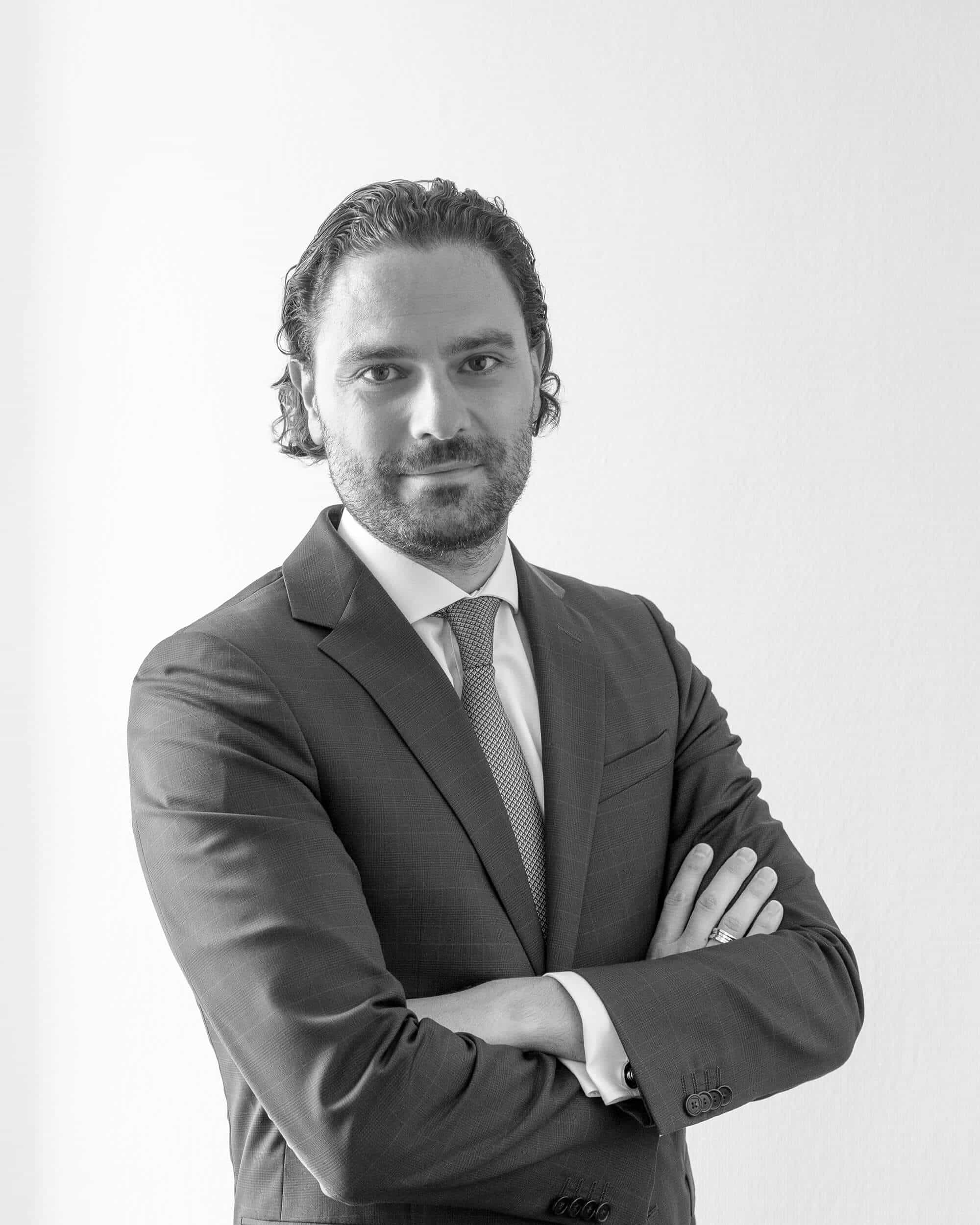 Lausanne
Rue du Grand-Chêne 8
Case Postale 5463
CH-1002 Lausanne
T. +41 (0)21 348 11 88
F. +41 (0)21 348 11 89
lausanne@bonnard-lawson.com
Email: lh@bonnard-lawson.com
VCARD

Loïs specializes in M&A, venture capital, private equity, startups, corporate restructuring, general contract (e.g. shareholders' agreement, joint venture) as well as corporate and commercial law.
He regularly advises entrepreneurs, investors, venture capital and private equity firms on international and domestic private M&A transactions (both sell and buy side) as well as on financing round in various industries. He assists SMEs in their ongoing corporate (e.g. corporate governance, employee participation) and commercial activities (e.g. drafting and negotiation of franchising agreement, distribution agreement, license agreement) as well as on corporate restructuring intra group.
Loïs successfully completed numerous M&A transactions (involving in particular US listed companies as buyers) as well as financing transactions from early stage to pre-IPO/trade sale.
Recent Deals & Cases
Advised a pool of buyers on their acquisition of a Swiss company active in the wood industry
Advised Rosablanche Ventures SA on a CHF 10M series A financing in Foxstone SA
Advised a French company developing CRM and ERP software solutions on the sale of its Swiss subsidiary
Advised a Swiss leading recycling company on the acquisition of a competitor
Advised the sellers on the sale of SixSq SA to Ekinops France SA
Advised the sellers on the sale of Scitec Research SA to Eurofins Scientific SE
Awards & Rankings
Legal500 EMEA 2021 – recommended lawyer
Loïs Hainard "has an enormous depth of knowledge".
Legal500 EMEA 2022 – recommended lawyer
Loïs Hainard "offers practical solutions freeing himself from a theoretical point of view".
Legal500 EMEA 2023 – recommended lawyer
"This practice stands out for having all the attributes of a big, imposing firm while managing to remain personable and adaptable to each of its clients' needs".
Education
LL.M. cum laude in Banking, Corporate and Finance law, Fordham Law School, New York (2012)
Admitted to the Bar of the Canton of Neuchâtel (2008)
Master in Law, Neuchâtel University (2005)
Titles and memberships
Member of the Swiss Bar Association (SAV/FSA)
Member of the Bar of the Canton of Vaud (OAV)
Member of the Association genevoise de droit des affaires (AGDA)
SECA Member (Swiss Private Equity & Corporate Finance Association)
Admissions
Attorney-at-law, all Swiss Courts
Languages
French
English
Professional experience
Partner at Bonnard Lawson, Lausanne (since 2016)
Of Counsel, Swiss law firm, Lausanne-Geneva (2015-2016)
Senior associate, Jacquemoud & Stanislas, Geneva (2014-2015)
Associate, id est avocats Sàrl, Lausanne (2012-2014)
Associate, BCCC Avocats Sàrl, Lausanne-Geneva (2009-2011)
Selected publications, lectures and presentations
Les aspects pratiques de la négociation d'un tour de financement, EXPERT FOCUS SPECIAL (03.2022);
Venture challenge, Venturelab, Fribourg (2013) and Yverdon (12.2014);
Swiss South African venture leaders, Venturelab, Lausanne (2014);
La gestion « responsable » non fautive, Académie de la chambre fiduciaire, Lausanne (2013).
---
Practice Areas
<>