David A. Lawson
Of Counsel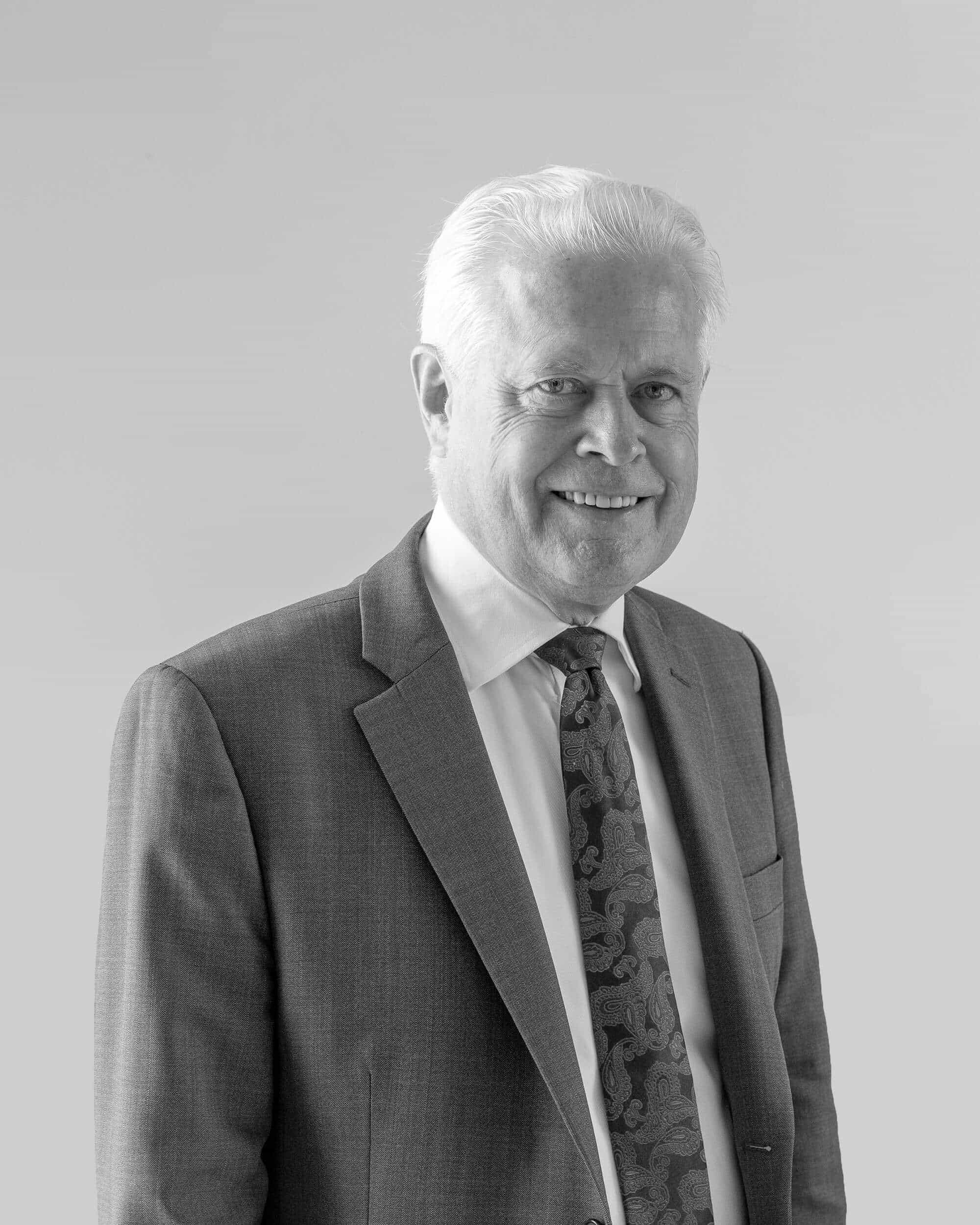 Geneva
Bonnard Lawson Geneva Area Ltd
Route du Grand-Lancy 2
P. O. Box
CH-1211 Geneva 26
T. +41 22 322 25 00
geneve@bonnard-lawson.com
Email: david.lawson@bonnard-lawson.com
VCARD
Practice areas
Inernational Dispute Resolution
Arbitrator / Mediator / Legal Counsel in International Commercial Disputes
Legal Counsel and Facilitator for Complex Cross-Border Litigation
International Commercial and Financial Law — Cross Border Transactions
Specialist in Comparative Legal Ethics and Bar Association Practice
Professional education
Doctor in Philosophy in Law, 1974, University of Oxford, England
Thesis: "Government Interest Analysis and Other Policy-oriented Choice of Law Theories" under the direction of Dr J.H.C. Morris (Dicey and Morris), Sir Peter North, and Prof. Ronald Dworkin
Adjunct Professor in the Conflict of Laws, Golden Gate University School of Law, San Francisco, 1973 to 1976
Certificate in Private International Law, 1972, Hague Academy of International Law, The Netherlands
Research in choice of law theories under Prof. K. Lipstein, Cambridge University
Juris Doctor (summa cum lauda), 1971, Golden Gate University, School of Law, San Francisco, Founding Editor-in-Chief of the Golden Gate Law Review, 1970-1971
Instructor of Applied Nuclear Physics and Mathematics, U.S. Naval Nuclear Power School, Vallejo, California, 1965-1971, Co-authored U.S. Navy Text on "The Nuclear Fission Process"
Bachelor of Science in Physics (honours), 1965, Rensselaer Polytechnic Institute, New York;
U.S. Navy Holloway Scholar, Betatron Assistant to Drs. Paul Yergin and Heinrick Medicus in nuclear physics research; Undergraduate Thesis: " Separation Energies of Nucleons in Platinum"
U.S. Naval Military Service, Vietnam, Gulf of Tonkin, 1964
Member of the Bar
State of California (since 1972) and United States Supreme Court (since 1974)
Professional Associations
Member of the Geneva Ordre des Avocats
Member of the International Bar Association
Member of the Swiss Arbitration Association
Member of the Board, Association of International Business Lawyers, Geneva
Languages
English
French
Nationality
United States Citizen
Expertise
Dr David A. Lawson has over 40 years of experience on behalf of clients in international commercial arbitration, in cross-border litigation, and in international business and corporate transactions.
An active member since 1972 of the State Bar of California (State Bar No. 51935), Dr Lawson is authorized since 1974 to appear as counsel before the United States Supreme Court. After moving his private legal practice to Geneva, Dr Lawson became a member in 1990 of the Commission on Foreign Lawyers of the Geneva Bar Association. He was elected in 2005 as the first President of the Geneva Ordre des Avocats, Section of Foreign Lawyers, to which position he was re-elected (for a second term 2008-2011). In 2015, he was admitted as a full member of the Geneva Ordre des Avocats.
Dr Lawson holds a Doctorate in Philosophy in Law from the University of Oxford in England (1974) and a Diploma in Private International Law from the Hague Academy of International Law in The Netherlands (1972), as well as a Juris Doctor (JD) degree from Golden Gate Law School in San Francisco (1971). Prior to becoming a lawyer, Dr Lawson taught mathematics and nuclear physics at the United States Naval Nuclear Power School in Vallejo, California (1965-1971), following his commission as an officer in the U.S. Navy and graduating with honours with a Bacherlor of Science in Physics from Rensselaer Polytechnic Institute in Troy, NY (1965).
Dr Lawson started his legal career in energy regulation and litigation with the San Francisco law firm, Chickering & Gregory (1973-1976), working on litigated disputes in California and Washington DC over pricing of natural gas (U.S. Federal Power Commission) and the approval of a new nuclear power plant (U.S. Nuclear Regulatory Commission). He spent five years in the Law Department of Exxon Nuclear Company (1976 to 1981), engaged primarily in negotiation and renegotiations of long-term uranium and nuclear fuel supply contracts with electric companies around the world. He appeared as counsel for Exxon Corporation and its affiliated companies in the resulting Westinghouse Multi-District Uranium Proceedings and in related litigations in the United States, Canada, Europe, South Africa and Australia (1977 to 1981).
Moving to Geneva in 1981, Dr Lawson was appointed General Counsel of Exxon Office Systems International (1981 to 1983). After Exxon sold that business, he assumed the position of General Counsel to the Inter Maritime Group in Geneva (1983 to 1987), which included legal work for diverse shipping and petroleum refining companies and for a Swiss bank, each with world-wide operations and substantial and sometimes notorious cross-border litigation and international arbitrations, particularly in the petroleum field.
In 1987 Dr Lawson returned to private legal practice in Geneva, joining a Geneva law firm (Etude Jacquemoud, later joining Baker & McKenzie and then Etude Megevand, Grosjean & Revaz) representing diverse commercial and personal clients, primarily in cross-border litigation matters and as counsel in international commercial arbitrations. Starting in the early 1990's, Dr Lawson began to accept Arbitrator appointments in a number of different types of international and domestic proceedings. He has now sat as Arbitrator or as Chairman in some over 100 international arbitral proceedings, with seats in Geneva and in many other places in the world.
In 1998, Dr Lawson joined with a select group of Swiss and foreign lawyers practicing in Geneva to form a new international law firm, Bonnard Lawson. He continues today as a counsel to the firm.
Dr Lawson presented an introductory course on U.S. Federal Civil Procedure/ Pre-trial Discovery at the School of Law of the University of Geneva in 2004.
International Dispute Resolution
Dr Lawson is frequently appointed as President or as a party-appointed Arbitrator in Commercial International Arbitrations in Geneva, elsewhere in Switzerland and in other parts of the world. His experience as Chairman or Arbitrator includes arbitrations held under the rules of many arbitral institutions (ICC, Swiss Rules, LCIA, GAFTA, ICSID), as well as ad-hoc arbitrations (normally under the UNICTRAL Rules). He appears on the lists of Arbitrators of several such institutions and has been involved in a large variety of arbitral proceedings, dealing with construction claims, financing claims, investment claims, joint venture claims, employment claims, distributor claims, insurance claims, IP and IT claims, energy related claims, commodity trading claims, and shipping/demurrage claims.
Dr Lawson often represents parties as counsel in international commercial and investment arbitration proceedings, as well as in cross-border litigation matters. He has appeared as an expert in both types of proceedings, given evidence on legal and procedural issues, as well as on matters of legal ethics in respect to the conduct of counsel and/or of arbitrators or state court judges.
His experience includes acting as counsel in substantial matters where recourse has been made to administrative or political entities, together with or in lieu of approaching arbitral or state tribunals. Such matters include requests for judicial assistance in criminal and fiscal cases, where quick and decisive actions can very often defuse a potentially serious consequence on those who are targeted by the state-sponsored requests.
International Commercial and Corporate Law
Dr Lawson advises on a wide range of international commercial transactions, often early in the strategic planning stage, particularly with the goal of assuring success in dealing with multiple legal and cultural systems. These matters include a diverse array of international transactions involving petroleum and other energy products, international trading activities including the purchase/sale, insurance, and transport of commodity products, the purchase, processing and resale of gem-stones and other rare objects, establishing and maintaining international product distribution arrangements, amongst others.
Based on his substantial academic and professional experience, the latter both as 'in-house' counsel and as an independent practicing lawyer, Dr Lawson works closely with a significant network of well-established legal experts and practicing lawyers in all parts of the world. These close relationships can help assist clients to identify and successfully address potentially serious risks which may not be obvious to those planning or executing the transactions. Dr Lawson often acts in the de-facto role of general legal counsel to small and mid-sized corporate clients for their world-wide business structures and operations.
Dr Lawson remains an avid student of the ever-developing IT systems and resources available to legal practitioners; he urges the use of appropriate IT tools to provide the most efficient and timely advice on all transactions, as well as in avoidance and resolution of disputes. He understands and advises clients on the commercial and other risks of failing to do so.
---
Practice Areas
<>