Anne-Caroline Albrecht
Partner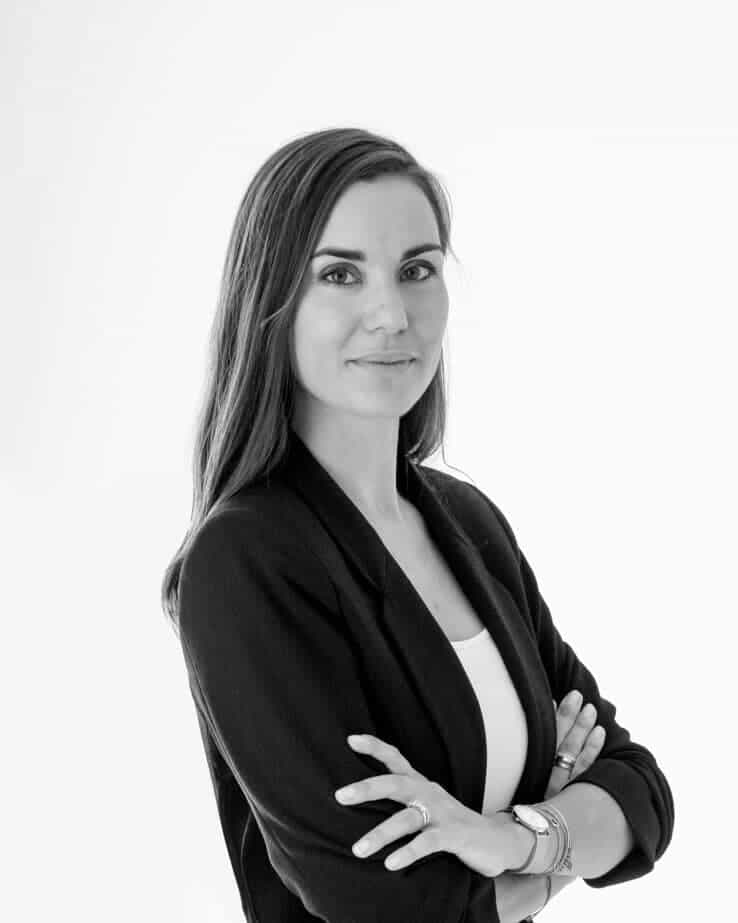 Dubai
Al Habtoor Business Tower
Office 2501, PO Box 450136
Dubai, United Arab Emirates
T. +971 (0)4 568 3100
F. +971 (0)4 422 7076
dubai@ilf.group
Email: albrecht@ilf.group
VCARD
Education
ICA, International Diploma in Governance, Risk and Compliance, 2018
DIFC Wills Registry, Wills and Probate program, 2016
STEP, International Trust Management Certificate, 2014
Geneva Bar Exam, 2012
Geneva Lawyers' School of Practice (Ecole d'Avocature), Certificate of Practice, 2012
University of Geneva, Certificate in Transnational Law, 2010
University of Geneva, Master of Laws, criminal and civil law, 2010
University of Geneva, Bachelor of Laws, 2009
Admission
DIFC Wills Registry, Admitted to the Draftmen Registry, 2016
Admitted to the DIFC Courts, 2014
Admitted to the Dubai Legal Department, 2013
Admitted to the Geneva Bar, 2012
Languages
French (Native)
English
Professional experience
Partner, Bonnard Lawson, since May 2018
Senior Associate, Bonnard Lawson, 2016-2018
Associate, Bonnard Lawson, Geneva & Dubai, 2013 – 2016
Lawyer trainee, Merkt & Associés, Geneva, 2010-2012
Professor Assistant, Matrimonial & Successions Law and Estate Planning, University of Geneva, 2010
Anne-Caroline Albrecht is a Swiss attorney and a Partner of Bonnard Lawson (Dubai Branch) where she developed her main activity in serving private clients.
Ms Albrecht has matured early in her carrier an interest for succession law and international estate planning, working as a research assistant in this field at the University of Geneva while still a student. Since then, she has developed her practice, advising regularly individuals on Estate Planning and assessment of tax consequences, international succession and matrimonial matters. She benefits from her STEP qualification and is familiar with set up and management of vehicles such as Trust and Foundations.
In the United Arab Emirates, Ms Albrecht advises on local and international succession laws and has been admitted as DIFC Registered Draft(wo)man for DIFC wills and probate matters.
She also advises individuals and families in their projects to establish in the United Arab Emirates by assisting them in every step of their relocation. Her practice implies advice in relation to all residency matters as well as employment law (for both local and DIFC contracts), real estate law (rent and acquisition of property), local matrimonial and succession consequences.
Ms Albrecht holds a qualification in Compliance allowing her to advise and assist private clients with their relationships with banks and tax authorities, including establishing a complete KYC profile (compliant with FATCA and CRS requirements), obtaining tax certificates and claiming back withholding taxes from foreign tax authorities related to Treaties to avoid Double Taxation.
Ms Albrecht also advises individual and corporate clients in Contract Law, including negotiating, drafting, reviewing and advising on various types of agreements and legal documents (agency agreements, employment contracts, framework agreements, commercial leases, service agreements, management agreements, trust agreements, supplier agreements, licensing agreements, consultancy agreements, sale and purchase agreements) mainly drafted under Swiss and UAE laws.
Finally she acts as advisor to Corporate Clients active in various industries to help them building a strong Corporate Governance through policies and procedures complying with the regulations (including allocation of responsibility and accountability and creation of efficient monitoring system) and embedding culture, ethics and values within the Company. Ms Albrecht has successfully implemented methods to insure companies in making sound decision from the day-to-day operation to the long-term strategic direction and ensures a reputational advantage.
---
Latest articles
---
Practice Areas