Emmanuel Emery
Associate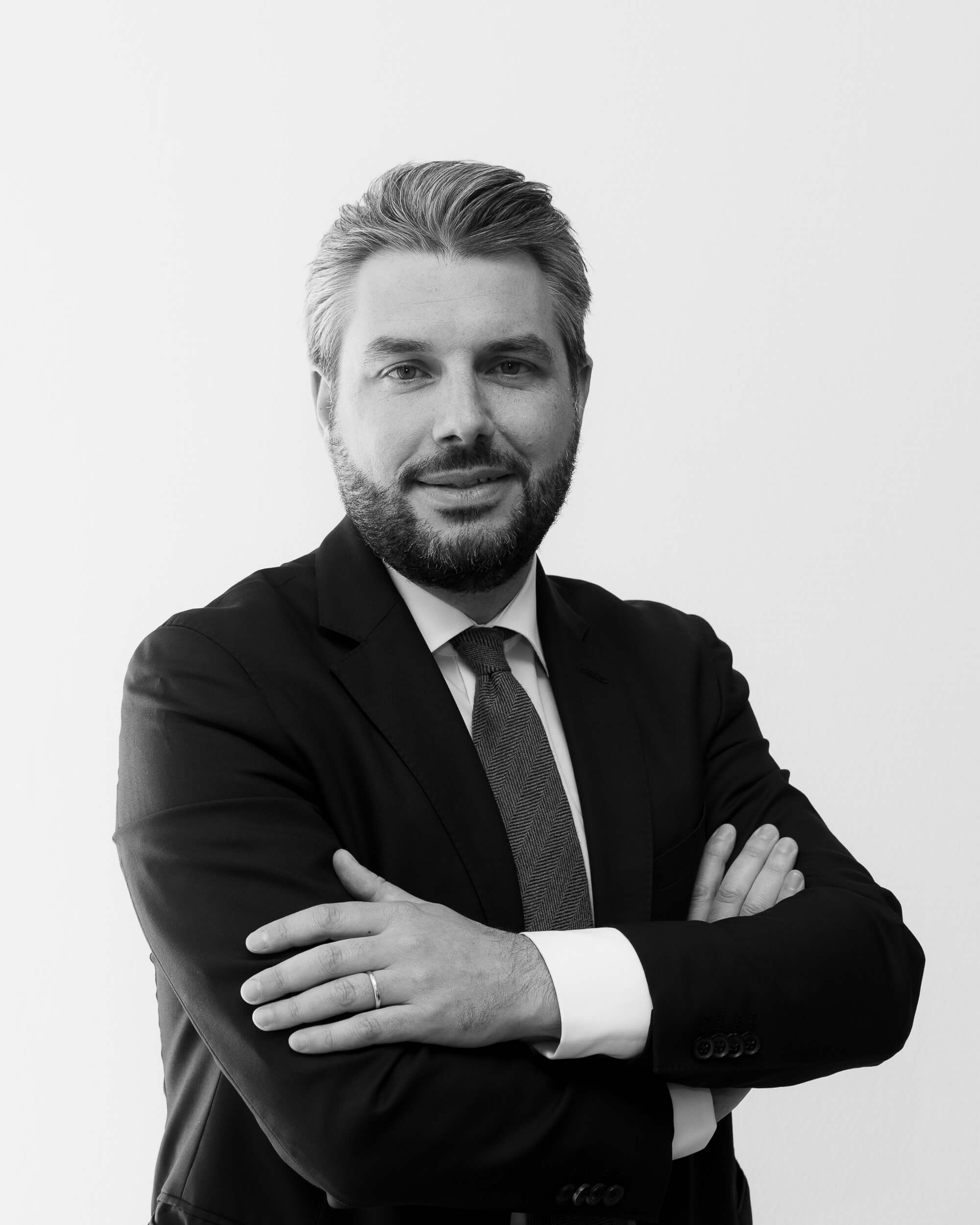 Lausanne
Rue du Grand-Chêne 8
Case Postale 5463
CH-1002 Lausanne
T. +41 (0)21 348 11 88
F. +41 (0)21 348 11 89
lausanne@bonnard-lawson.com
Email: ee@bonnard-lawson.com
Emmanuel works as an associate in the corporate and M&A department of the Lausanne office.
His practice focuses on advising entrepreneurs, start-ups, companies and investors on international and domestic private transactions and through all stages of a company's lifecycle, from incorporation to restructuring (e.g. share purchase agreement, investment and shareholders agreement, corporate governance, corporate housekeeping), including drafting of commercial contracts (e.g. license agreement, distribution agreement, franchising agreement, services agreement, sponsorship agreement).
Emmanuel also assists clients in matters relating to their relocation in Switzerland (work and residence permit) and advises athletes and sports organizations in the field of sports law.
Emmanuel studied at the faculty of law in Fribourg and at the Free University of Berlin. He also holds a Master in Sports Management from the St-John's University in New York. After being admitted to the Bar of the Canton of Bern, Emmanuel gained a large experience in working as an attorney-at-law for renowned law firms specialized in business law in Lausanne and Geneva.
In parallel to his legal activities, Emmanuel is the founder of a sports agency through which he manages the career of professional athletes and offers consulting services to sports organizations. As an entrepreneur and philanthropist enthusiast, Emmanuel is also the founder and president of a non-profit organization in a developing country to support education of children through sports activities.
Education
Master in Sports Management St. John's University NY 2015
Admitted to the Bern Bar 2013
Master in Law Fribourg 2009
Languages
French
English
German
Professional experience
Associate Bonnard Lawson 2021 – present
Founder Step Consulting 2019 – present
Founder Emery Avocats 2019 – 2020
Associate Gros & Waltenspühl 2017 – 2019
Associate Python 2015 – 2017
Trainee Lawyer Holder Rechtsanwälte 2011 – 2012
Trainee Lawyer Civil and Criminal Court Bienne-Nidau 2010 – 2011
---
Practice Areas
<>