Abigail Emma Powell
Associate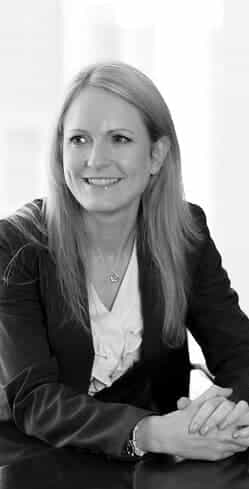 Geneva
Rue du Général-Dufour 11
CH-1204 Geneva
T. +41 (0)22 322 25 00
F. +41 (0)22 322 25 15
geneve@ilf.ch
Email: aep@ilf.group
VCARD
Education
LLB Law, Cardiff University (2000)
Diploma in Legal Practice, BLP Law School, Cardiff University (2001)
Accreditation in Mediation, Royal Institute of Chartered Surveyors, CMC (2012)
Titles and memberships
Law Society of England and Wales – License to Practise Law (2003)
Dubai International Financial Centre Courts – Admitted as a Court Practitioner (2012)
Languages
English (mother tongue)
Highlights of professional experience
House of Lords Petition (London, 2002)
Defending High Court Class Action against Global Travel Company (London, 2007-2009)
Obtaining First Recognition of Foreign Arbitral Award in the DIFC Courts (Dubai, 2013)
Abigail Powell is a senior associate of Bonnard Lawson where she handles dispute resolution, regulatory and commercial advisory and corporate governance matters.
Throughout her legal career, Abigail has assumed the full range of risk and liability advisory responsibilities for global and local companies from a variety of industry sectors including hospitality and travel, banking, shipping, medical, business consulting, insurance, entertainment, media and advertising, real estate and construction.
Specifically, Abigail has provided legal advice to companies and individuals relating to:
DISPUTE RESOLUTION; advising in respect of cross-boarder court and arbitral proceedings including enforcement of foreign awards in the UAE, advising on liability and litigation risk, settlement, negotiation options/ tactics and Alternative Dispute Resolution (ADR).
REGULATORY AND COMMERCIAL ADVISORY; negotiating, drafting, reviewing and advising on various types of agreements and legal documents including agency agreements, employment contracts, framework agreements, commercial leases, service agreements, management agreements, trust agreements, supplier agreements, licensing agreements, consultancy agreements, sale and purchase agreements.
CORPORATE GOVERNANCE MATTERS; advising in respect of HR policies, codes of conduct, employee handbooks, compliance manuals, implementation of office policies, corporate responsibility and best business practices.
---
Practice Areas
<>